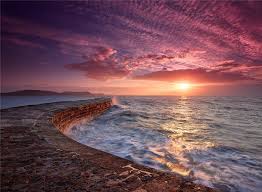 Pink hair is a fantastic choice for making a bold and unforgettable statement at special events. Whether it's a wedding, Halloween party, birthday celebration, or any other occasion, pink hair can add a touch of uniqueness and creativity to your overall look. In this guide, we'll explore how to style pink hair to suit various special events.
**1. Pink Hair for Weddings:**
– **Romantic Waves:** Soft, romantic waves complement the elegance of a wedding. Create loose curls and add a few hair accessories like delicate flowers or a jeweled comb for a bridal touch.
– **Elegant Updo:** An elegant updo with a few pink streaks or highlights can add a touch of whimsy to your bridal look. Consider a low bun or a classic chignon.
– **Boho Braids:** If you're planning a bohemian-themed wedding, consider incorporating pink into your braided hairstyle. Side braids, fishtail braids, or messy boho braids can all look stunning with pink accents.
**2. Pink Hair for Halloween:**
– **Unicorn Fantasy:** Embrace the mythical with a unicorn-inspired look. Style your pink hair in loose curls or waves and add colorful extensions, glitter, and a unicorn horn headband.
– **Harley Quinn:** For a quirky and fun Halloween look, channel Harley Quinn from "Suicide Squad." Part your pink hair in the middle, tie up two ponytails, and add some blue and pink temporary color spray for that signature Harley Quinn style.
– **Mermaid Vibes:** Mermaids are a classic Halloween favorite. Style your pink hair with waves or beachy curls, and add seashell accessories, a seashell crown, and mermaid-inspired makeup.
**3. Pink Hair for Parties:**
– **Sleek and Straight:** Achieve a chic and sophisticated party look with sleek, straight pink hair. Use a flat iron to create a smooth and polished appearance.
– **High Ponytail:** A high ponytail with pink hair can exude energy and style. Add volume to the crown for a playful touch.
– **Colorful Accessories:** Enhance your party look with colorful hair accessories such as barrettes, headbands, or decorative pins that complement your pink hair.
**4. Pink Hair for Birthdays:**
– **Bouncy Curls:** Celebrate your birthday with voluminous and bouncy curls. This style is versatile and can suit various party themes.
– **Half-Up Half-Down:** Opt for a half-up half-down hairstyle with pink hair for a playful and youthful look. Add a colorful bow or ribbon for an extra festive touch.
– **Fishtail Braid:** Fishtail braids are trendy and can be dressed up or down. Incorporate pink hair into a fishtail braid for a chic and stylish birthday hairstyle.
**Tips for Maintaining Pink Hair for Special Events:**
– Use color-safe products to preserve the vibrancy of your pink hair.
– Consider temporary hair color options like chalk, sprays, or clip-in extensions for events where you want a temporary change.
– Plan ahead and schedule any necessary touch-ups or color refresh appointments before the event.
In conclusion, styling pink hair for special events allows you to express your creativity and individuality while embracing the theme or occasion. Whether it's a wedding, Halloween party, birthday celebration, or any other event, there are numerous ways to style your pink locks to suit the occasion and make a lasting impression.