Welcome to our hotel, where we believe that our success lies in the talent, dedication, and passion of our team members. If you are seeking a fulfilling career in the dynamic world of hospitality, we invite you to explore the exciting opportunities that await you. Join our team and be a part of creating exceptional experiences for our valued guests.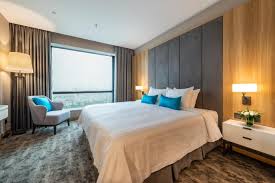 Diverse Job Opportunities: Our hotel offers a wide range of job opportunities across various departments and roles. From guest services and food and beverage to housekeeping, sales and marketing, and management positions, we have a variety of positions that cater to different skill sets and interests. Find your perfect fit within our dynamic team.
Professional Development: We are committed to nurturing and developing our employees' potential. We provide ongoing training programs, workshops, and mentorship opportunities to enhance your skills and knowledge within the hospitality industry. Our goal is to help you grow both professionally and personally throughout your career journey with us.
Teamwork and Collaboration: At our hotel, we believe in the power of teamwork. We foster a supportive and collaborative work environment where every team member's contribution is valued and encouraged. We celebrate diversity and believe that a diverse and inclusive workforce is key to our success.
Competitive Compensation and Benefits: We offer competitive compensation packages and a range of benefits to our employees. In addition to a competitive salary, we provide benefits such as healthcare coverage, retirement plans, employee discounts, and opportunities for career advancement within our hotel and the broader hospitality industry.
Employee Wellbeing: We prioritize the wellbeing and work-life balance of our employees. We offer flexible scheduling options, employee assistance programs, and wellness initiatives to support your physical, mental, and emotional health. We believe that a happy and healthy team leads to exceptional guest experiences.
Positive Work Culture: Our hotel promotes a positive and inclusive work culture where mutual respect, open communication, and teamwork are the foundation. We believe in recognizing and celebrating the achievements of our team members and fostering an environment that encourages innovation and personal growth.
Employee Rewards and Recognition: We value the hard work and dedication of our employees. We have recognition programs in place to acknowledge outstanding performance, exceptional guest service, and innovative ideas. Your contributions will be appreciated and rewarded as part of our team.
Join our team and embark on an exciting career journey in the hospitality industry. Explore the opportunities available at our hotel and be a part of delivering exceptional experiences to our guests. Welcome to a workplace where your talents are valued, your growth is nurtured, and your career aspirations can flourish.