Welcome to our comprehensive hotel room management system, designed to streamline and optimize the operations of your hotel. We understand the challenges faced by hoteliers in managing a large number of rooms and ensuring smooth guest experiences. Our advanced system is here to simplify the process, improve efficiency, and provide you with the tools you need to deliver exceptional service. Discover a world of seamless room management at your fingertips.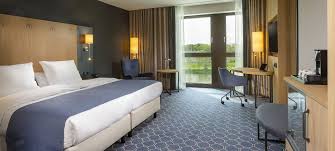 Centralized Reservation Management: Our system offers a centralized reservation management feature that allows you to efficiently handle all room bookings. From a single interface, you can easily view, modify, and track reservations, ensuring that your inventory is optimized and guest requests are promptly addressed.
Real-Time Availability and Pricing: Stay on top of your room availability and pricing with our real-time updates. Our system provides instant updates on room availability, rates, and promotions, ensuring that you can make informed decisions and maximize revenue potential.
Automated Check-In and Check-Out: Simplify the check-in and check-out process with our automated features. Our system enables guests to complete the necessary procedures efficiently, minimizing wait times and providing a seamless experience. Streamline your front desk operations and enhance guest satisfaction.
Housekeeping Management: Effectively manage your housekeeping operations with our system's housekeeping management module. Track room cleaning schedules, assign tasks to your housekeeping staff, and monitor progress in real-time. Ensure that rooms are cleaned and prepared for guest arrivals promptly and efficiently.
Maintenance and Room Service Tracking: Our system includes a maintenance and room service tracking feature that helps you streamline maintenance requests and room service orders. Assign tasks to your maintenance team, track the status of repairs, and ensure timely delivery of room service orders to enhance guest satisfaction.
Guest Profile and Preferences: Our system allows you to create and manage guest profiles, storing important information such as preferences, special requests, and loyalty program details. This enables you to personalize the guest experience and provide tailored services, enhancing guest satisfaction and loyalty.
Comprehensive Reporting and Analytics: Gain valuable insights into your hotel's performance with our system's reporting and analytics capabilities. Generate comprehensive reports on occupancy rates, revenue, guest preferences, and more. Analyze data to make informed decisions and identify areas for improvement.
Experience the benefits of efficient room management with our comprehensive system. Partner with us to optimize your operations, enhance guest satisfaction, and drive revenue. Welcome to a world where managing your hotel's room inventory is a breeze, allowing you to focus on delivering exceptional service and memorable experiences to your guests.