Welcome to our hotel restaurant, where culinary excellence and impeccable service combine to offer a delightful dining experience. We believe that dining is an integral part of your overall stay, and our dedicated team of chefs and staff are committed to creating memorable moments through exquisite cuisine and warm hospitality. Allow us to take you on a culinary journey through the exceptional offerings of our hotel restaurant.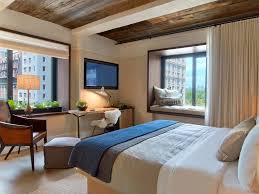 Culinary Expertise: Our talented team of chefs takes pride in crafting delectable dishes using the finest locally sourced ingredients. With a passion for culinary excellence, they skillfully blend flavors, textures, and presentation to create a diverse and tantalizing menu that caters to various tastes and dietary preferences. From international cuisine to local specialties, our restaurant offers a gastronomic experience that will satisfy even the most discerning palate.
Inviting Ambiance: Step into our inviting restaurant, where a warm and welcoming atmosphere sets the stage for an unforgettable dining experience. Whether you're enjoying a romantic dinner for two or gathering with friends and family, our restaurant's cozy and stylish interior provides the perfect backdrop for a relaxed and enjoyable meal.
Diverse Menu Options: Our menu showcases a diverse range of culinary delights to suit every preference. Start your day with a hearty breakfast buffet featuring a variety of fresh fruits, pastries, hot dishes, and made-to-order omelets. For lunch and dinner, savor our à la carte menu that offers a fusion of flavors, highlighting both international and local specialties. Vegetarian, vegan, and gluten-free options are also available to cater to specific dietary needs.
Locally Sourced Ingredients: We believe in supporting local farmers and suppliers, which is why we source our ingredients from nearby producers. By incorporating fresh and seasonal produce into our dishes, we not only ensure the highest quality but also contribute to the sustainability of our community. Indulge in the authentic flavors of the region as you savor dishes made with locally sourced ingredients.
Wine Selection: Enhance your dining experience with our carefully curated wine selection. Our knowledgeable sommelier has handpicked a variety of wines from around the world, ensuring there is a perfect pairing for every dish. Whether you're a wine connoisseur or simply appreciate a good glass of wine, our selection is sure to delight your palate and elevate your dining experience.
Personalized Service: Our attentive and friendly staff is dedicated to providing personalized service that exceeds your expectations. From the moment you enter the restaurant to the last bite of your meal, we aim to create a memorable and enjoyable dining experience. Our staff is always ready to recommend dishes, suggest wine pairings, and accommodate any special requests, ensuring that every moment of your dining experience is exceptional.
Private Dining and Events: Celebrate special occasions or host private gatherings in our dedicated private dining areas. Whether it's a birthday celebration, anniversary, or business meeting, our team can assist in creating a personalized menu and ambiance that suits your needs. Let us take care of the details while you enjoy a memorable dining experience with your loved ones or colleagues.
Experience the culinary excellence of our hotel restaurant, where exceptional cuisine, warm hospitality, and a welcoming ambiance come together to create unforgettable dining moments. Book your table with us and embark on a gastronomic journey that will delight your senses. Welcome to a restaurant that celebrates the art of fine dining and the joy of creating memorable culinary experiences.